Cosmetic Dentistry in Ruislip
Get a new smile with teeth whitening in Ruislip. Whiten teeth safely for patients in Ruislip, Uxbridge, Pinner and London. Book a consultation now!
What is White Teeth Whitening in Ruislip?
Over time, teeth can become discoloured and dull. This happens for numerous reasons including consuming many dark-coloured foods and drinks like coffee and red wine, illness and eating lots of spicy food. Smoking is the worst contributor.
Professional teeth whitening treatments transform your teeth by making them brighter and whiter. It's an affordable and painless way to update your smile.
Patients from Ruislip, Ickenham, Harrow, Pinner, Uxbridge, Northwood and throughout London are using whitening teeth to get the smile they've always wanted.
At J&R Dental we advise against buying teeth whitening kits online and over the counter as these can be unsafe and damage your teeth. Teeth whitening that is overseen by a professional dentist is the safest and best way to whiten teeth.
At our dental practice in Ruislip, we offer Boutique teeth whitening. This safe and painless teeth whitening treatment takes place in the comfort of your own home.
Book a consultation at J&R Dental in Ruislip to find out more about teeth whitening.
Why Choose
J&R Dental for
Teeth Whitening
Affordable dental care – we offer 0% finance and work closely with you to create finance plans which will work to your budget
Comfortable and pain free – we will do all we can to make you relaxed and comfortable. We will listen to you and ensure you are in control
Patient generated care – everything we do is focused on what is right for you and your treatment
Free cosmetic consultation – book a free consultation to find out more about this treatment in detail
Technology lead – our CBCT scanner enables us to better control your orthodontic treatment
What is the process for Teeth Whitening at J&R Dental in Ruislip?
At your consultation in Ruislip, we will talk through the process for teeth whitening in more detail and answer any questions that you might have.
At your next appointment, using our latest technology we will take digital images of your teeth. These will be used to make up your bespoke dental trays which you wear at home to whiten teeth.
Once your dental trays are ready, we will invite you back to the practice in Ruislip to show you how to wear your trays and how to fill them with the prescribed Boutique teeth whitening gel.
Every day, at a time that is convenient, you place the teeth whitening gel into your dental trays and then wear the trays over the top of your teeth like a gum shield for just 1 to 2 hours.
Your dentist will tell you how many days you should wear the teeth whitening trays for, but on average this is between 7 and 10 days depending upon how dark your teeth are and how bright you want them to be.
The Boutique whitening gel releases large quantities of oxygen free radicals over a short period of time which whiten teeth quickly and safely.
You should notice changes to your teeth in just a few days.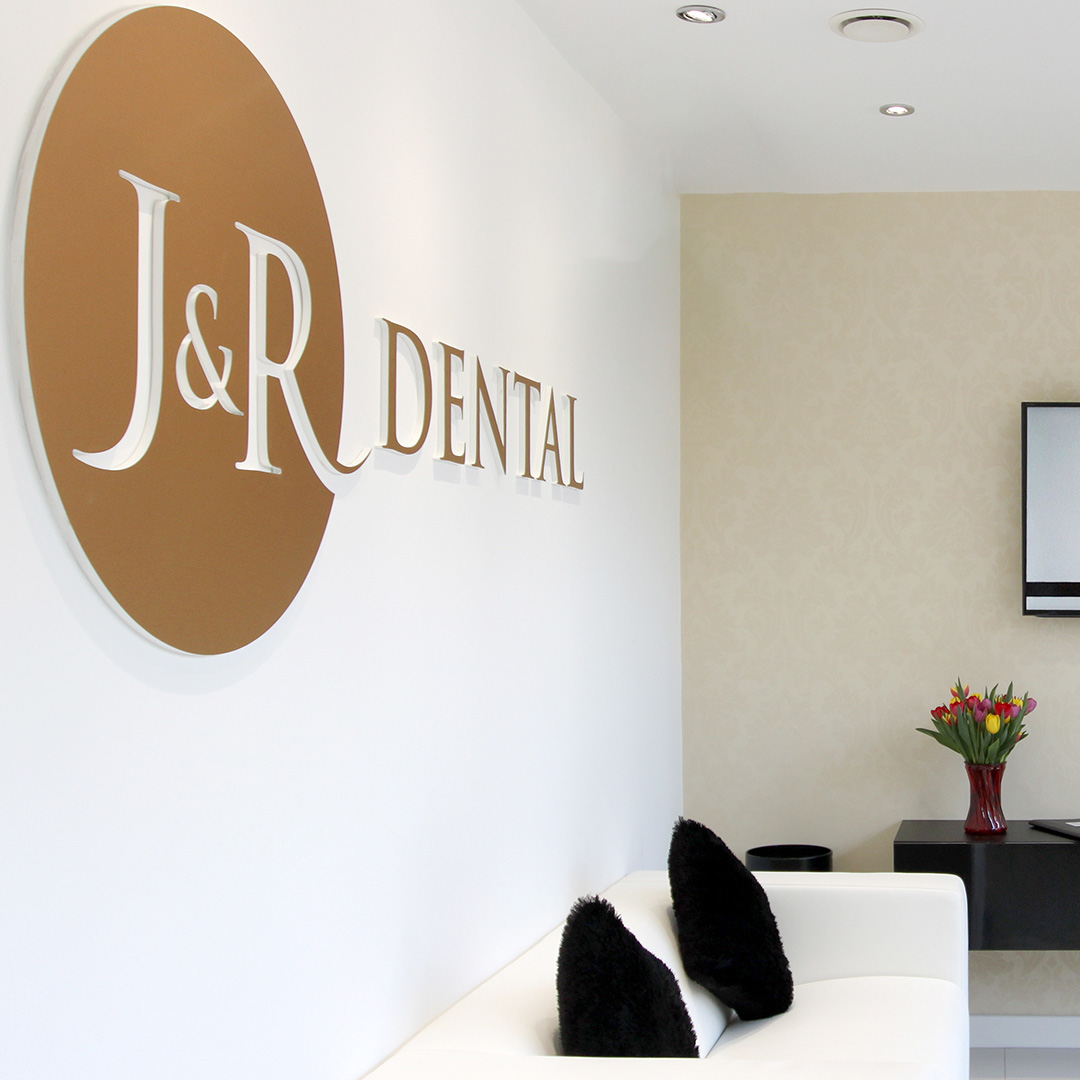 Book your consultation for Teeth Whitening
Spread the cost of your treatment
We do offer finance options to make our treatments accessible to everyone.
What are the benefits of Teeth Whitening?
Patients from Uxbridge, Harrow, Ickenham, Northwood, Pinner, Ruislip and throughout London are choosing teeth whitening at J&R Dental because:
Boutique teeth whitening

administered at our dental practice is safe as it is always overseen by professional dentist

Teeth whitening

is a fast and easy way to change the look of your teeth. You will notice results in just a few days

Teeth whitening

is an affordable way to update your smile.
With

Boutique teeth whitening

, you can choose a time that suits you to

whiten your teeth

Boutique teeth whitening

will give dazzling results, but its formula is PH neutral, so it is gentle on your teeth and a good option if you have sensitive teeth
Frequently Asked Questions about Teeth Whitening
I have sensitive teeth will it hurt to get my teeth whitened?
It won't hurt to get your teeth whitened, but it may feel sensitive after using the treatment, this is harmless and won't last for long. Boutique teeth whitening is a gentle form of treatment. Your dentist can give you more advice about this at your consultation.
How long does teeth whitening treatments last for?
Teeth whitening does not last forever, and your whitened teeth will gradually start to fade. For some people this can take 6 months others may take less or slightly longer. You can prolong the results of your treatment by reducing the amount of red wine, coffee, tea and spicy foods that you consume. Smoking will mean your results fade faster.
Is everyone suitable for teeth whitening?
Most adults who have healthy teeth and gums are eligible for teeth whitening. Teeth whitening should not be used by pregnant or lactating women.
Teeth whitening treatment will not work on existing restorations such as veneers, bonding or crowns. Your dentist can advise you further if this applies to you.