Overcome dental anxiety or dental phobias at J&R Dental. We offer help for nervous dental patients in Ruislip, Ickenham and Pinner. Book a consultation now!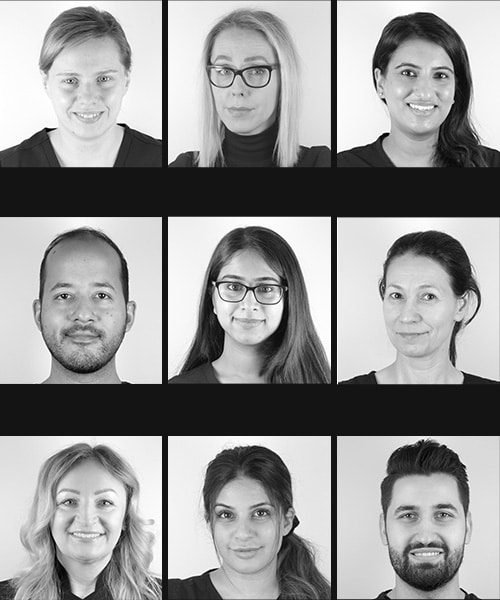 Many people get nervous before a visit to the dentist, but for some, the prospect is truly terrifying. Some patients may suffer from dental anxiety, where you experience a true fear of seeing the dentist or of being in a dental surgery.
A dental phobia is a severe form of dental anxiety and may result in you avoiding seeing the dentist or avoiding having dental treatment altogether.
A dental phobia can result in a dangerous cycle whereby you don't get the dental treatment you need because you are too frightened to visit the dentist, and this can result in potentially expensive and complicated dental problems.
Nervous patients may develop dental anxieties or dental phobias for many reasons. Perhaps you had a bad experience in the past with a dentist. Maybe you're embarrassed about your teeth, or you are frightened of experiencing pain. Perhaps you don't like the idea of not being in control at the dentist.
Whatever your reason, and whether you are a nervous patient, have dental anxiety or a dental phobia, we at J&R Dental can help. We have treated hundreds of nervous patients from Ruislip, Uxbridge, Ickenham, Pinner, Northwood, Harrow and throughout London.
Our experienced team are extremely sympathetic and understanding to your situation. We will work with you to help you overcome your dental fears.
Book an appointment to find out more.
How do we help

nervous patients

at

J&R Dental

in

Ruislip

?
We passionately believe that everyone has the right to have dental treatment and so we are committed to helping you overcome your fears and worries. Here are some of the techniques we use to work with you in overcoming your dental anxieties.
Time
We give you time to talk to us about your fears and needs. Likewise, we take time to talk to you about our treatments and procedures. We will go at your pace. We won't rush you into having any treatment that you don't feel comfortable with or ready for.
Empathy
Our friendly and sympathetic team will work with you to understand your fears and dispel many of the myths that surround dentistry.
Prevention
We advocate that prevention is better than cure. If we can help you to have a healthy dental check-up, then this allows us to make sure that there are no issues with your teeth. If dental problems are left untreated, we can still help, but treatment becomes potentially more complex and costly to deal with.
Technology
At J&R Dental in Ruislip, we are proud to use the latest techniques within digital dentistry and we employ the latest technology. This makes your treatment less invasive and more comfortable. Talk to us about our technology – you'll be amazed about what can be done!
Environment
We have created a relaxed atmosphere at our dental practice in Ruislip which will help to put you at your ease.
Read our Google 5 star reviews
Fantastic and professional service throughout! Excellent dental team, and Olga and the reception team make everything easy to manage!
Never like going to the dentist but the people here are lovely and make the experience as good as is possible when getting a filling or two!
I was a nervous wreck and came out in a cold sweat whenever I had to go to dentist. But J & R have been brilliant and i honestly can say I now go without that feeling of dread.
I'm a very nervous patient. The whole team at J&R are fantastic at putting me at ease. I've had a lot of work done on my teeth and I do not hesitate to recommend them .
Great dental practice! I'm not a regular client of J&R and I called in for an emergency appointment. I had a chronic toothache that came on really quickly.They booked me in for the following morning and I was seen by Jazz. Jazz was very thorough and her delivery when injecting the anaesthetic was second to none, zero pain. I didn't feel any pain throughout the whole treatment.I'm booked in for a full examination and I highly recommend them to anyone looking for a dentist.
First time I went there today, will definitely be going back.All issues I had with my teeth have been fixed. It was painless, and after the hygienist (Angelika) finished with the treatment, she recommended personalised advice for me to get the best out of my dental health. Absolutely amazing service in terms of professionalism and friendliness.
I had the pleasure of being treated by Dr Barkatali at J&R Dental. She outlined all my treatment options from the beginning - the entire team have been great throughout the process providing clear, concise and effective treatment. Couldn't recommend more highly, she is a credit to the clinic!
Excellent service, great professionalism and hospitality. I've always been afraid of the dentist because I have a very low pain threshold, but at J&R Ruislip Dentist I had no problems. Highly recommended.
Marion lindoresJust finished having implants. Now i can laugh and smile with lovely teeth. It took a long time what with covid delaying it but the result was worth the wait. First dentist i have been to feeling very relaxed. Also had two teeth out. So easy. Never felt a thing. So can't recommend them enough. So thank you J&R.
I visited the clinic to start a treatment with Dr Saleh with invisalign, Dr Saleh has always been very friendly, informative and has delivered an excellent service. After my invisalign treatment I had 2 implants done by Dr Saleh. I'm very happy with the results from both treatments, my experience with Dr Saleh has been always positive. Highly recommended
The best dental care I've ever experienced! The whole team at J&R were so caring, kind professional. I'm an anxious patient but they made me feel so calm and welcome and the friendly staff made me feel like family. I would highly recommend to anyone!
Efficient customer service with very welcoming staff. A friendly and warm environment to be at. Happy with my overall Invisalign treatment which has served me well in the long-term.
Brilliant experience - was really put at ease with the whole process
Amazing team, amazing results.
Fantastic Dentists, facilities and the best service you can ask for.
The best! While others wanted to shave all my teeth and fit caps, I had bonding with jaz. He is a true artist and he has honestly given me so much confidence with my smile.
My Mum is a super nervous patient but she has had a impant successfully placed by Dr Sagoo - she is having two more and she is very pleased with the serviceWould highly recommend!
I cant recommend Dr Malik high enough. Prior to starting my Invisalign journey I had to have a wisdom tooth removed to avoid complications. I am an extremely nervous patient and Dr Malik made me feel so at ease and I didn't feel a thing. I'm really grateful for his knowledge and would highly recommend all at J&R Dental
The staff are professional and helpful, even if your nervous there's nothing to worry about when you go to J&R, I've had hygienist work done also fillings and one wisdom tooth removed and honestly I won't go anywhere else
Really nice facilities, friendly staff and they Really make you feel comfortable.I would highly recommend
Excellent practice, very skilled, careful and efficient Dentists!
I just finished invisalign with Dr Malik - he has been amazing throughout the whole process, explained everything really throroughly from start to finish and made the process so smooth. He's a great dentist and genuinely cares about going above and beyond to get the best outcome possible and I'm really happy with the results - would highly recommend him!
I cannot fault the support, advice and overall service that I received from J&R Dental. I would highly recommend them, as they went above and beyond.
I recently completed my Invisalign teeth straightening treatment under Dr. Malik's expert guidance. I am extremely impressed with the final results, and thank Dr. Malik for providing an excellent service, which includes thoroughly explaining every stage of the treatment. Moreover, he has a wonderful assistant who is kind and patient. The receptionists are friendly in conduct, and I highly recommend J&R Dental Ruislip.
Highly recommend J&R, from being a nervous patient and deciding to finally take the plunge everything has been positive from the start. It is a modern practice with top rate dentists and hygienists who put you at ease and explain everything throughout without the sales talk. Communication from the receptionists is always 1st class. It has only been a positive treatment process that no longer fills me with fear and i only wish i went to them sooner!
A very professional yet friendly service - I would definitely recommend.
Very professional and friendly environment. Always feel safe in their capable and trusted hands.
Great dentist, always friendly staff & comfortable surroundings
Its always a pleasure at J & R Dental - they make you feel so welcome. Putting you at ease.
They have been extremely pleasant. I have had dentures put in and am getting used to them. There was a small niggle with the fitting which he is trying to sort out. I am very pleased with the care.
Great experience with J&R dental - very easy to book appointments and they get you seen very quickly. Reception team are friendly and welcoming. Dentists and nurses are fantastic - I've had several treatments with Dr Bahra with no pain or discomfort, and every step clearly explained. Highly recommend.
The guys at J&R are a friendly, professional bunch, and it's a nice place to be. I would defiantly recommend them.
The whole experience of my treatment at J&R has been positive. The receptionists are polite and friendly and communication is regular, with texts and emails to remind you of appointments and payments. My denist Mr Maik Saleh has been amazing. He talked me through every process in detail, and would show me x-ray images to visually discuss what was wrong and how it would be treated/how my teeth were improving. I would fully recommend them to anyone, especially anyone who is nervous about visiting a dentist.
Can't recommend this dental practice enough! From all the reception staff to Dr Malik Saleh and the Hygienist, my wife has had the best experience. She can truly say she's not a nervous patient anymore! Professional, friendly and very helpful.
Great service as always from the team at J&R
Very impressed with this dental practice; from the kind and efficient receptionists to the dentists and hygienists. I have never had a bad experience, feel valued as a customer and confident in their expertise.
Very friendly and efficient treatment. Recommended!
Yesterday i recieved first class treatment from Angelica. She carried out a hygeine dental treatment and was brilliant from start to finish. Her communication and calmness is exactly what patients need. Not to mention the outcome of the treatment was excellent. Thank you Angelica.
Dr Tariq was really nice and professional. He went out of his way to diagnose and treat my issue and i genuinely appreciated thank you.
I have been very happy with Jas,my dentist.The recent dental work he did has given me the confidence to smile again and I am so grateful. He is so passionate about his work and it shows.
Great friendly staff, great service. Cannot rate high enough.
Just completed my treatment here with Malik Saleh and the whole experience was brilliant. I am so happy with my composite bonding and other cosmetic work and will be back to J & R should I need anything else. The reception staff are also super brilliant and efficient.
Great staff. Professional and friendly. Happy with my dental work.
Absolutely fantastic they are so good with me and always so very welcoming..I was a nervous patient but since going here I now domt worry at all.
Not a big lover of dentists but J&R have been great since I've been with them. They never rush and make sure you are at ease throughout any treatment.Reception staff are friendly and efficient. Never struggle to get an appointment.
I would highly recommend J&R Dental. They offered a free no obligation consultation where they were transparent and honest about what treatment would be most appropriate. I then returned to begin treatment where I was made to feel comfortable and at ease. I am not a massive fan of dentists but my experience here is far from what I have previously experienced. Well worth a visit 🙂
The dentist was very helpful, professional and listened to my concerns. They gave me some useful advice to follow which has greatly improved where my tooth was hurting.The dental surgery is very well spaced out for Covid and great hygiene measures overall.The receptionist is very friendly.I have been going to this dentist for quite a few years and will continue to do so as their services are always excellent.
Wonderful dentist, from reception staff to the dentist and hygienists. All very professional, friendly and extremely informative. I came across J&R after a really bad experience at my previous dental surgery. I am so glad I found them as they really put you at ease and really do give you a 5 star service. Thank you 😊!
Very reassuring and professional service, providing high standards of dentistry. Great team makes you feel comfortable and you just know you are in "the right hands".
Excellent friendly, best dentist ever had, clean, modern building, friendly reception staff, dentist very nice friendly, explains everything in detail.. cant fault 5*
I was treated with respect and didn't feel judged in the slightest
Very good experience. If you're looking for a dental hygienist, I strongly recommend Selchia Selvendran. She listens to you and ensures you're okay during the treatment, provides good advice, and high-quality service.
Great professional service. Treated with respect. A very friendly team, always communicate with their clients effectively. Very useful alerts reminders.
Thank you Angelika for your kind and caring manner and helpful advice!
Just finished my Invisalign with J&R. Cant rate them enough! They're all very friendly and gentle. I used to hate the dentist but didn't even think about it going here. 100% recommend.
Great service, have been really helpful, explained everything in detail, and always makes me feel welcomed and relaxed
Best dentist practice I've ever had! 🙂 Started there with orthodontics to straighten my teeth but switched to them as my main dentist now
Excellent service as usual - honest and effective advice, much better than NHS, in fact night and day difference. Would recommend highly and will be going back, the condition of my teeth has never been so good!
This is my Final treatment of Root Filling done by Dr Malik Saleh, he was brilliant, I'm Really happy with the result! Highly recommend.
Been here twice for both a general check up and hygienist clean. Both times have been a great experience, reception staff are lovely and all the dentist's are so patient, informative and easy to talk to.
Started my Invisalign treatment 18 months ago, results are perfect!Friendly Staff and happy to rearrange appointments to suit - Would Highly Highly Reccomened
Really friendly professional practice. The quality of dental treatment is excellent, I was even advised against having some older fillings replaced (which I had requested) as they weren't causing any issues and it would have been an unnecessary expense. Can't argue with that kind of ethical approach, recommended 👍🏻
I can not recommend enough. Firstly I am one of those many nervous patients . I was welcomed so warmly to start with the receptionist who was so kind when I called for an appointment in extreme pain . The dentist was excellent and reassured me and explained all treatment in detail. The level of care and my experience was beyond excellent and feel at ease to return for further treatment . The dental nurse was also so lovely and kind . I cannot fault in anyway and would highly recommend to anyone .
I attended this dentist through recommendation and I am so pleased with the treatment plan and the results achieved, I would happily recommend their services to others.
I feel very well looked after. Especially, being extremely nervous patient with huge fear of dentist. I can recommend enough this practice. Also receptionists are friendly and always helpful.
Jas (female dentist) is absolutely amazing. She explains everything clearly and makes you feel as comfortable as possible. Best dentist I've had.Olga (receptionist) is friendly and always welcomes you with a lovely smileHighly recommend
High standards, great service, very polite staff and affordable prices.
Dr Sagoo is very professional and patient in his approach. I had veneers done on the top teeth and my crowns changed on the bottom teeth. I had made few visits to the clinic as the original veneers were not to my liking and there were a few issues with colour, but I believe this was problem with the lab the veneers are designed by. Overall, I'm happy with the results and I would recommend this dentist to my friends and family. Dr Sagoo always responded to my email queries rapidly and even managed to open the surgery on a day it was closed to see me in emergency when I had a toothache. I'm very impressed with their hard work, positive and professional attitude. Thank you to all the team at J&R dental.
Always super friendly and professional. My children absolutely love their hygienist appointments. I personally had a smile make over and a year later, no problems and my teeth still look like on day one of having them done... 100% recommend best dentist in Ruislip and they are extremely patient with nervous patients...I was one but I no longer feel phobic of the dentist thanks to Jas!
A 5 star service for cosmetic dentistry work carried out over the last year. Extremely pleased with the results and service provided throughout. I highly recommend them.
Great friendly service. Had a bit of a minor dental emergency and they fitted me in the next day and didn't charge the earth. Can highly recomend.
Really pleased with my implants.
Friendly reception and a spotlessly clean practice. I've seen a couple of different dentists (for different treatments) and both were equally welcoming, friendly and professional. Highly recommend.
Highly recommend dentist in Ruislip. I have had an amazing service each and every-time I have visited them. The staff are amazing from the receptionist to the dentist. Very caring and have time for you. Thank you
I had a great experience at J&R Dental. Very professional and kind staff who made my experience so pleasant. I had composite bonding done which has exceeded my expectations, I'm over the moon with the results. Thank you team!
Why Choose
J&R Dental for
Nervous Patients
Affordable dental care – we offer 0% finance and work closely with you to create finance plans which will work to your budget
Comfortable and pain free – we will do all we can to make you relaxed and comfortable. We will listen to you and ensure you are in control
Patient generated care – everything we do is focused on what is right for you and your treatment
Free cosmetic consultation – book a free consultation to find out more about this treatment in detail
Technology lead – our CBCT scanner enables us to better control your orthodontic treatment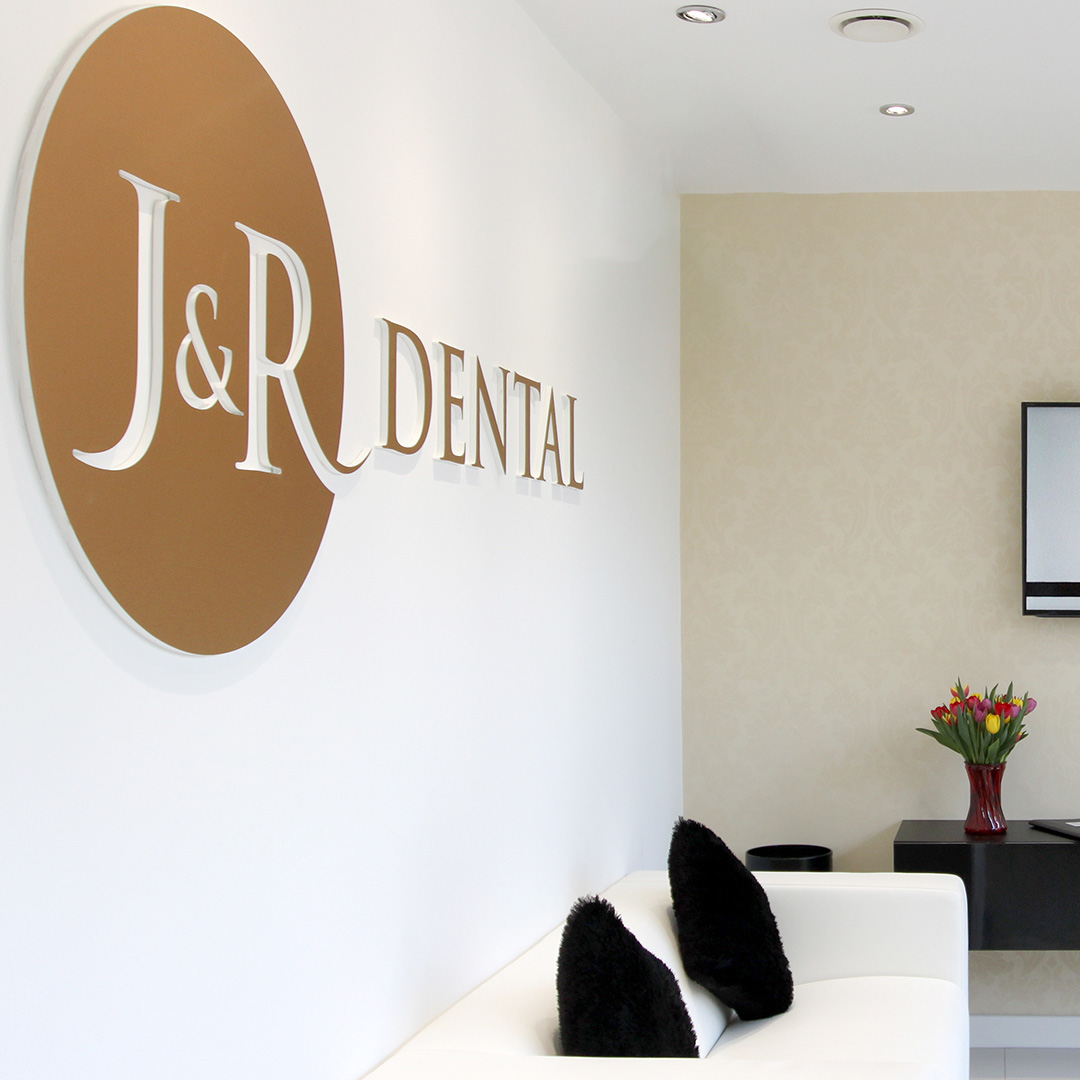 Book your free consultation for Nervous Patients
Frequently Asked Questions about Nervous Patients
I haven't seen a dentist in a long time, and I'm embarrassed by my teeth, what can I do?
Please come and see us or call us for a chat to talk through your concerns. We don't want you to put off your visit any longer because you may miss out on important treatment for your teeth. We are a friendly team who see many patients with different teeth and lots of different dental problems; and nothing bothers us at all. We would be happy to meet you and help you to get your teeth back to good health.
I'm anxious about having dental treatment. How can I prepare myself before the appointment?
It might be a good idea to book an appointment to see us and talk to us before the treatment is carried out. In this way, you can visit our relaxed dental practice in Ruislip and find out more about what the treatment entails and go through the process step by step. We recommend that nervous patients book an early morning dental appointment so that you do not have to wait around all day worrying about it.
I'm too scared to visit any dentist and feel sick at the thought of going into a dental practice. What can I do?
If you can't face a visit to our dental practice in Ruislip, then please call us to talk to one of our understanding team. We can arrange for you to have a chat with one of our experienced dentists to help put you at your ease. In time and little by little, we can help you to build up to coming in to see us just for a visit. And then, when you are ready, we can arrange to have a gentle check of your teeth and gums.