Cosmetic Dentistry in Ruislip
Gum reshaping for too much or too little gum. Update your smile with gum contouring in Ruislip, Uxbridge, Pinner and London. Book a free consultation now!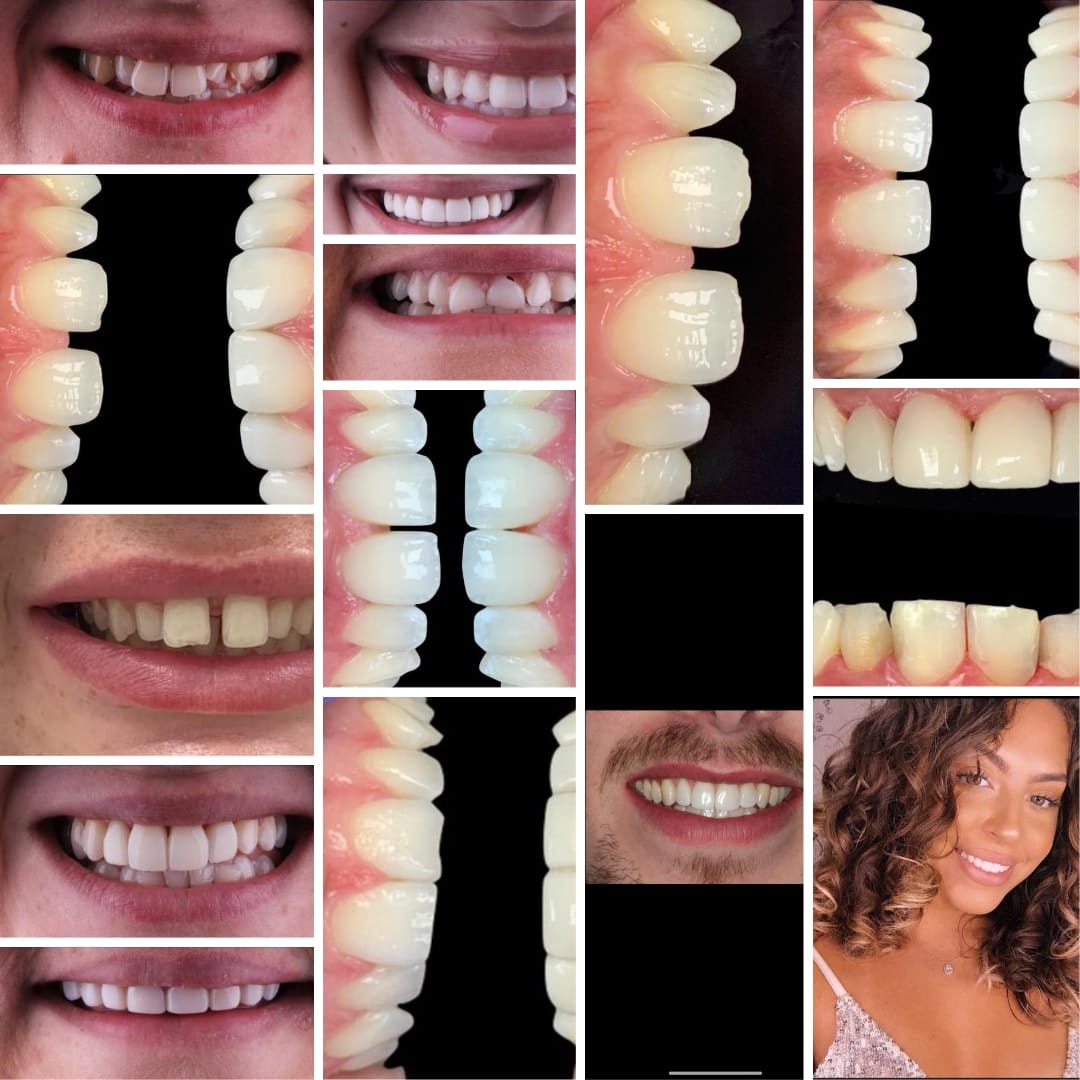 What is White Gum Reshaping in Ruislip?
Gum reshaping, also known as gum contouring means changing the shape of your gums to give you a beautiful smile.
Gum reshaping is suitable for patients from Ruislip, Pinner, Ickenham, Harrow, Uxbridge, Northwood and throughout London who have uneven gums, showing too much gum or having too little gums.
Too much gum
If you have a "gummy" smile, it means that your teeth look small and may show too much gum when you smile. Your professional dentist will shape your gum to show more of your tooth.
Too little gum
If you have too little gum this is known as gum recession. Your teeth might appear discoloured or elongated. Gum recession usually occurs due to periodontal or gum disease, genetics or over brushing with a toothbrush.
Gum recession can be harmful as the tooth root is more exposed to bacteria which can lead to tooth decay and tooth loss.
Book a free consultation to discuss gum reshaping at J&R Dental in Ruislip.
Why Choose
J&R Dental for
Gum Reshaping
Affordable dental care – we offer 0% finance and work closely with you to create finance plans which will work to your budget
Comfortable and pain free – we will do all we can to make you relaxed and comfortable. We will listen to you and ensure you are in control
Patient generated care – everything we do is focused on what is right for you and your treatment
Free cosmetic consultation – book a free consultation to find out more about this treatment in detail
Technology lead – our CBCT scanner enables us to better control your orthodontic treatment
What is the process for Gum Reshaping at J&R Dental in Ruislip?
At your free consultation in Ruislip, we will talk through the process for gum contouring and answer any questions that you might have. The process for gum reshaping will vary slightly according to whether you have too much or too little gum.
If you have too much gum, at your next appointment, you will be given a local anaesthetic to numb the area in your mouth. We will then remove some of the excess gum tissue using a special laser which will expose more of your tooth to give you an even smile. This process does not hurt as your mouth will be numb and usually takes between one and two hours to complete.
If you do not have enough gum, we will address the reason why. If this is due to periodontal disease, we will treat that first with antibiotics. We usually then look to remove tissue from another part of your mouth and use it to reshape your gum line. This is known as grafting and is a longer process which occurs over several appointment times.
After gum surgery, your mouth and gums will feel sore. You may need to rest and take a few days off work whilst your gums heal. You should eat soft foods whilst your mouth is healing and follow our advice for caring for your gums.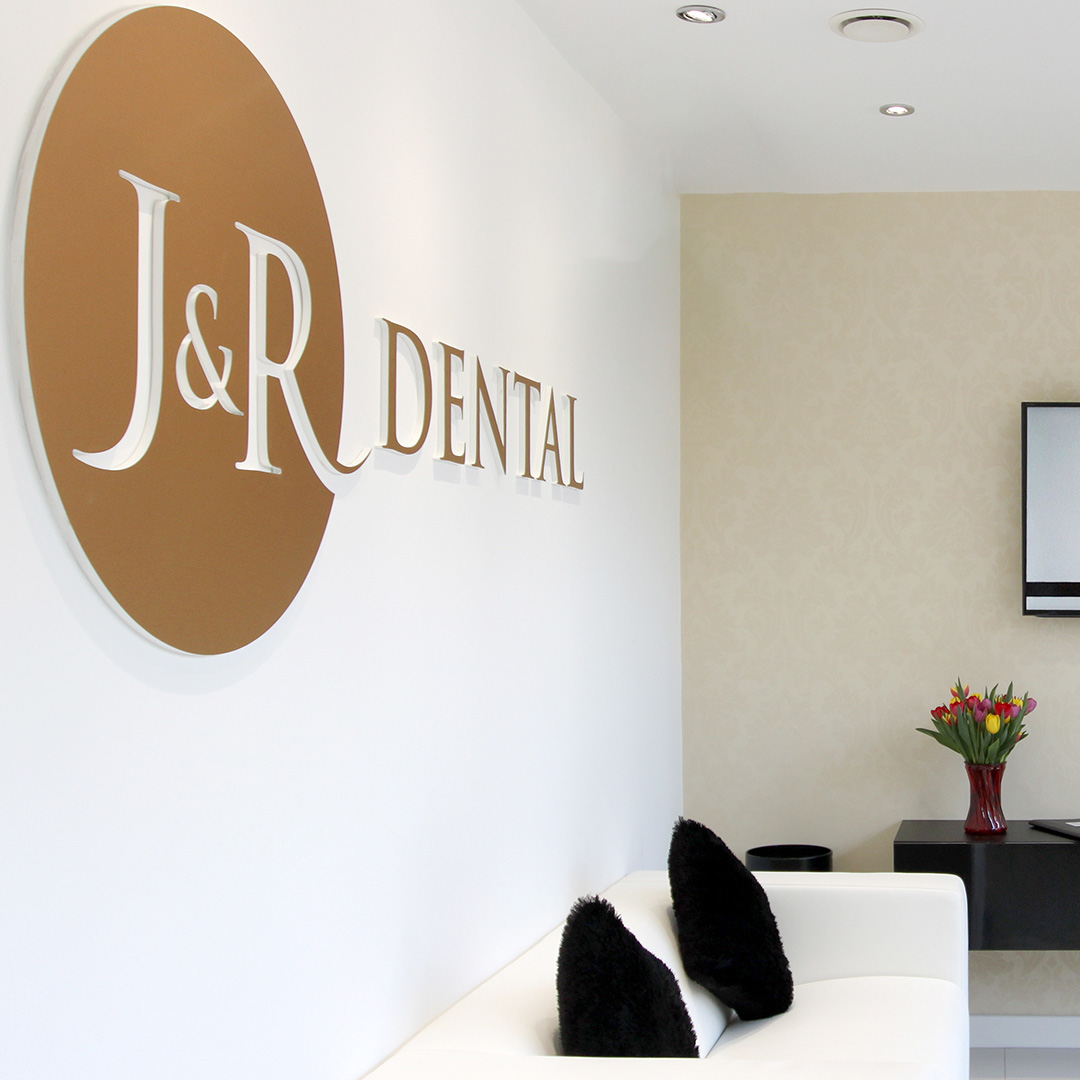 Book your free consultation for Gum Reshaping
Spread the cost of your treatment
We do offer finance options to make our treatments accessible to everyone.
What are the benefits of

gum contouring in Ruislip?
Patients from Harrow, Pinner, Ruislip, Uxbridge, Ickenham, Northwood, and throughout London are choosing gum reshaping at J&R Dental because:
Gum reshaping

is a good option to update your smile if you are showing

too much gum

or not showing enough gum

Gum contouring

can help prevent harmful bacteria from forming if you have

too much gum

or when your teeth are exposed from not having enough gum. A healthy gum line reduces your risk of developing

gum disease

Results are permanent with

gum reshaping

Gum contouring

is a safe and minimally invasive procedure
Frequently Asked Questions about Gum Reshaping
Is everyone suitable for gum contouring?
Most adults with healthy teeth and gums are suitable for gum reshaping. If you have periodontal disease, we will look to treat this first before embarking on gum contouring.
How long does it take to heal from gum reshaping?
Most people find that it takes between one and ten days to recover from gum reshaping.
Can I brush my teeth as usual after having gum contouring?
You should brush and floss as usual after having gum reshaping treatment, but you will need to be very gentle around the areas that have been operated on. Rinsing your mouth in warm salty water can help to keep your mouth clean and ease any pain during your recovery.
Teeth whitening treatment will not work on existing restorations such as veneers, bonding or crowns. Your dentist can advise you further if this applies to you.