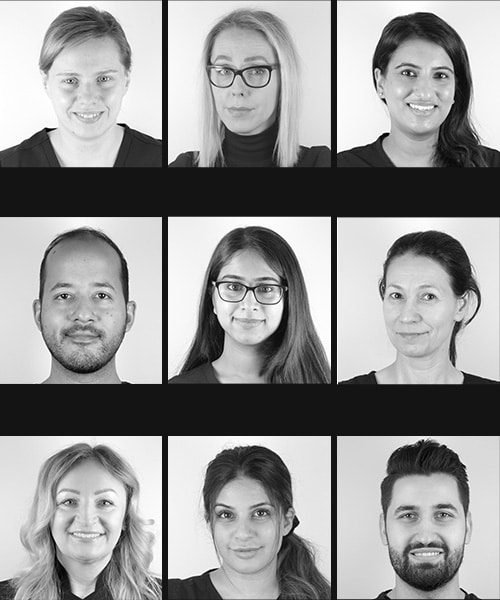 The team here at J&R Dental are highly qualified and offer patients a wealth of experience in day to day dentistry as well as specific treatments such as dental implants, cosmetic dentistry and teeth straightening.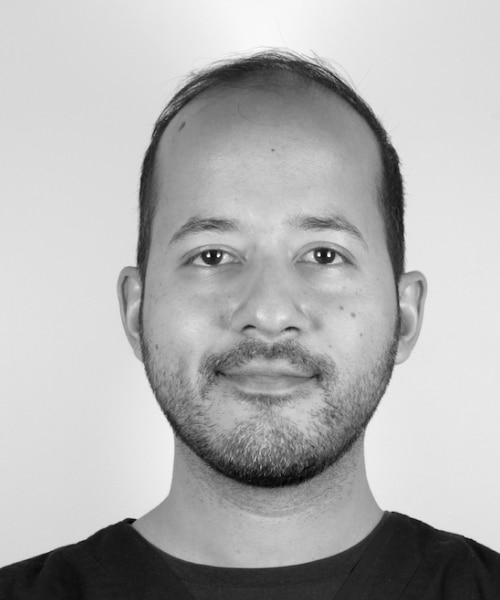 Dr Jasdip Sagoo
Principal Dentist
Read Bio
BCHD (LEEDS) MCLINDENT (FIXED AND REMOVABLE PROSTHODONTICS)
Jas graduated from The Leeds Dental Institute and went onto complete his Vocational Training (VT) year at a large general practice in West Yorkshire. He followed this up by working as a Senior House Officer in Oral and Maxillofacial surgery which provided him with great surgical skills. During the year he completed the set of exams to become a Member of the Faculty of Dental Surgeons at the Royal College of Surgeons (MFDS RCS Edin).
His special interest lies in improving smiles through cosmetic dentistry which can improve self-confidence. He has successfully completed a 4 year Clinical Masters in Prosthodontics at King's College (the field of dentistry related to rebuilding natural teeth and restoring missing teeth with prosthetic replacements).
He is able to provide complete care for his patients having been trained in numerous fields of dentistry including lasers. He has been trained in the field of implantology under the watchful eye of an implant pioneer – Hilt Tatum. Jas provides a full range of orthodontics as well. He provides fixed braces (both cosmetic short term and comprehensive) as well as Invisalign and Inman aligners.
He is one of the few dentists in the UK to have completed the Dawson Curriculum allowing him to undertake the most complex of cases and produce aesthetic, long lasting and stable results. Jas is also able to provide facial rejuvenation procedures. He is a very approachable person and is passionate about minimally invasive dentistry.
Jas is an avid sportsman and is currently a member of the Eastcote Hockey Club. His other interests include snowboarding.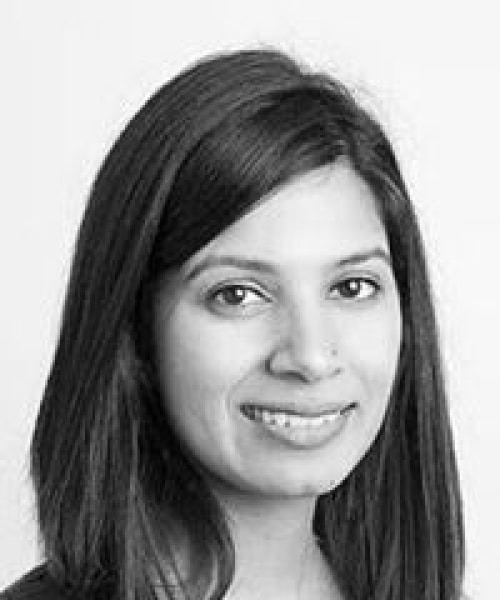 Dr Fahreen Barkatali
Dentist
Read bio
Fahreen graduated from Birmingham University in 2006 and went on to complete her first year of training in a Dental Access Centre in Swindon. The next year was spent working as a Maxillofacial SHO in Reading & Oxford Hospitals. Both these positions gave great access to dental trauma and emergencies that arise in every day practice, as well as exposure to an array of surgical procedures.
She returned to General Practice in 2008, at the same time becoming an Oral Surgery teacher to undergraduates, at Kings College Hospital.

She has undertaken her MJDF exams as well as a year long course in Aesthetic & Restorative Dentistry.
She practices all aspects of General Dentistry, with an interest in Cosmetic Dentistry and is able to provide short term fixed orthodontic treatment as well as Invisalign.

Within the clinical setting, her aim is to provide optimum, good quality care and to build a rapport with her patients. Outside of Dentistry, she is a busy mother of 3 children and (if they allow!) she likes to read, knit and travel.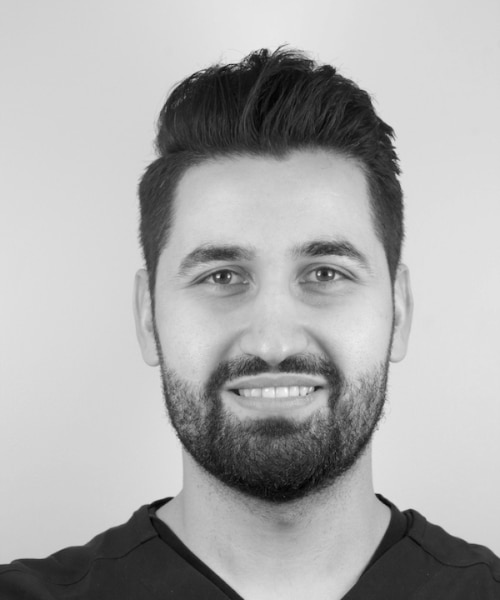 Read Bio
Dr. Malik has graduated from the prestigious university of King's College London. Dr. Malik has a special interest in Invisalign®️ and in cosmetic and restorative dentistry and has completed numerous post-graduate courses to improve his skills and provide the best treatment possible to his patients. This mainly centres around cosmetic and restorative dentistry and his biggest passion within dentistry – Invisalign®️. He uses Invisalign®️ to move teeth in the correct position and uses this alongside tooth whitening and composite bonding or veneers to create beautiful smiles. He practices evidence based dentistry and is constantly learning and reflecting on the new treatments available and because of this he knows exactly what works well and can offer this to his patients allowing him to provide excellent, up-to-date reliable long-lasting dentistry. Dr Malik has gained a reputation based on his calm and caring nature and are often pleasantly surprised with his ability to provide high quality dental care completely pain free.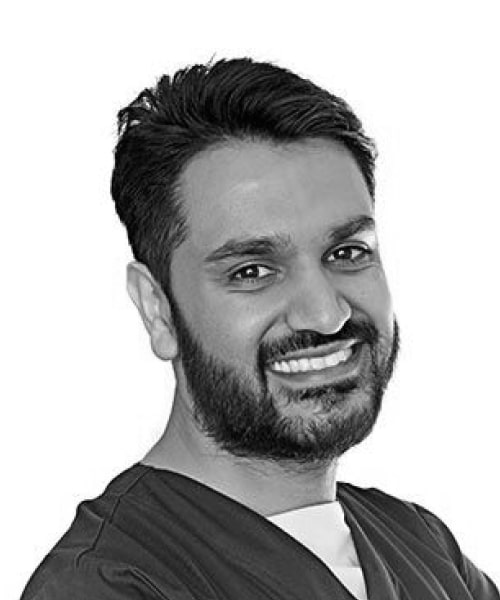 Read bio
BDS Lond, MJDF RCS (Eng), MSc (Orthodontics)
Dr Haroon Khan graduated from Guy's, Kings and St Thomas' school of Dentistry in 2008. He has worked in numerous positions in both general practice and hospital placements to further enhance his skills. He enjoys all aspects of dentistry but has particular interests in both Orthodontics and Oral Surgery. Alongside his role at J&R Dental he works in a specialist Orthodontic practice where he has been for over 10 years. Over this period he obtained an MSc in Orthodontics from Warwick University to further his orthodontics skills and knowledge. Completing a year long placement as an Senior House Officer at Northwick Park Hospital in Harrow also allowed him to develop his Oral Surgery skills.
Outside of dentistry he follows several sports with a particular interest in football, which he enjoys playing on a regular basis. In his spare time he also undertakes several D.I.Y projects around the home.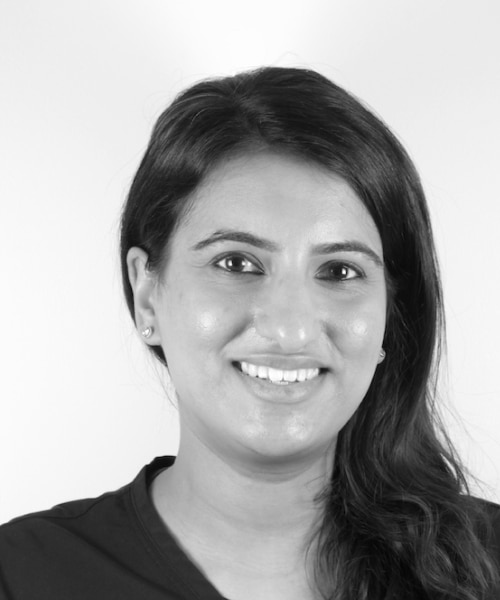 Dr Jaspreet Bahra
Dentist
Read bio
Dr Jaspreet Bahra graduated from Barts and The Royal London School of Medicine and Dentistry. She is a keen learner and is committed to providing a high standard of care. Since graduating she has gone on to undertaken further education and courses in restorative and aesthetic dentistry and has been fortunate enough to be taught by world renowned clinicians. Her main interests lie in restorative and aesthetic dentistry. Jaspreet is an Invisalign full provider and she thoroughly enjoys transforming smiles.
Working in an ethical and holistic way has always been Jaspreet's approach to dentistry. She has a calm and caring persona and strives to ensure patients are at ease in the dental chair while meeting their treatment goals and needs. She is a good listener and has a keen eye for detail, with one of her main aims being to keep dental experiences as stress-free as possible.
In her spare time Jaspreet enjoys baking, spending time with her family and friends and travelling.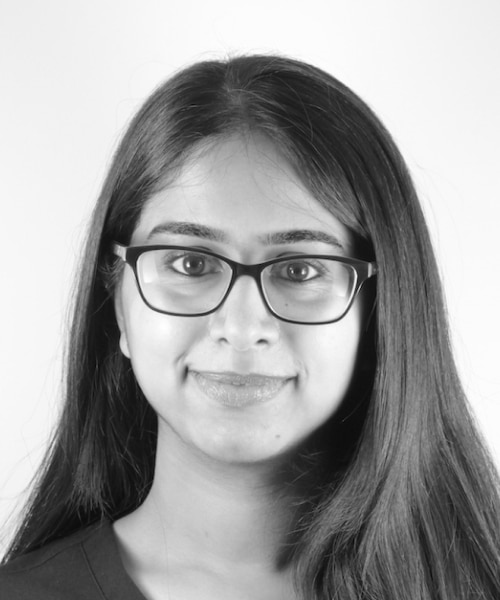 Selchia Selvendran
Dental Hygienist & Therapist
Read bio
BSc Dental Hygiene and Dental Therapy (Birm)2016
Selchia is a qualified Dental Hygienist & Therapist with an easy chair-side manner who anticipates her patients' needs and works with the team to deliver clinical excellence.
As a therapist, she is able to treat patients for routine hygiene appointments, gum disease and restorations.
Selchia qualified with a BSc in Dental Hygiene & Therapy from the University of Birmingham, followed by a year in foundation training in Dental Therapy through the Oxford Dental Foundation Scheme in order to widen her range of skills.
She believes in a holistic approach to dentistry and tailors her care and treatment to each individual patient. She encourages attention to preventative care and believes good oral health education is the key to maintaining a healthy and happy smile. Selchia particularly enjoys working with children and making anxious patients feel at ease. She prides herself on being gentle yet thorough and enjoys the relationships she develops with her patients.
Away from the dental practice, Selchia enjoys painting, playing music and travelling.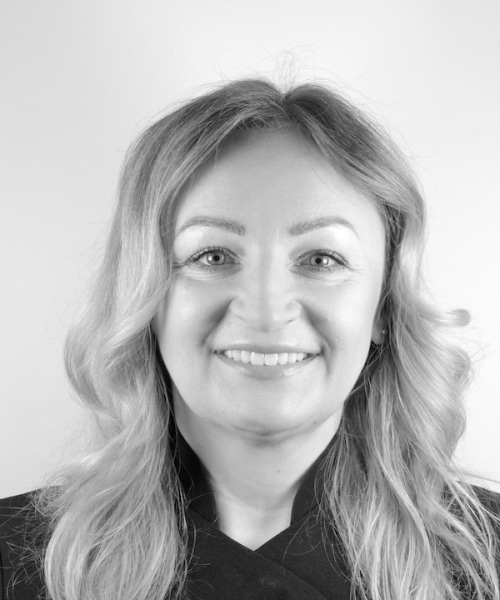 Agelika Kozuch
Dental Hygiene/Therapist
Coming Soon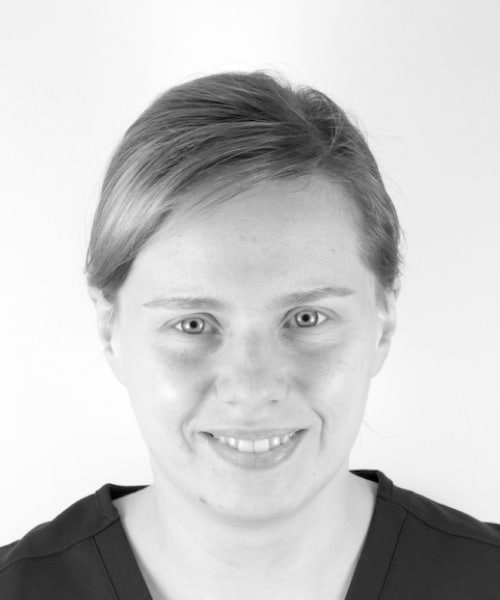 Livia-Manuela Strugariu
Dental Nurse
Read bio
Livia qualified as a dental nurse in 2019 by NLDC and joined J&R Dental in 2020.
She is enjoying all the different aspects of the dentistry especially the cosmetic and restorative treatments and enjoys following the patient journey and watching smiles being transformed and the confidence being regained.
Livia has a very welcoming and friendly approach towards people and is always dedicated in providing high quality of care.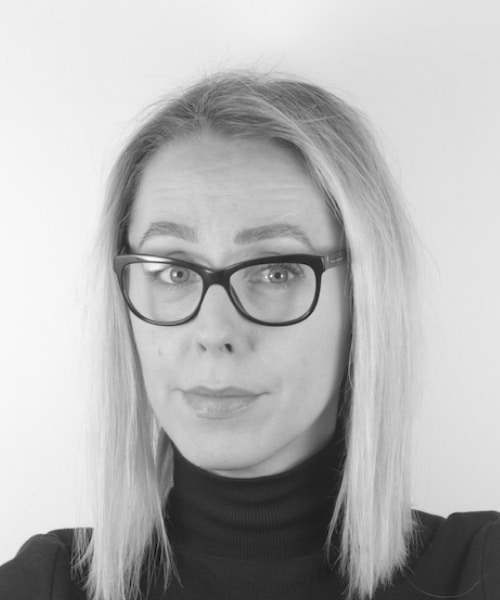 Read bio
Anita works as a receptionist at J&R Dental. She has been with the team for 5 years and she is a great team member. She is calm under pressure, can juggle competing priorities and enjoys communicating with patients.
Book Your Appointment at
J&R Dental