Teeth Straightening in Ruislip
Lingual braces straighten teeth invisibly in Ruislip. Hidden braces for patients from Ruislip, Northwood, Ickenham and London. Book a free consultation now!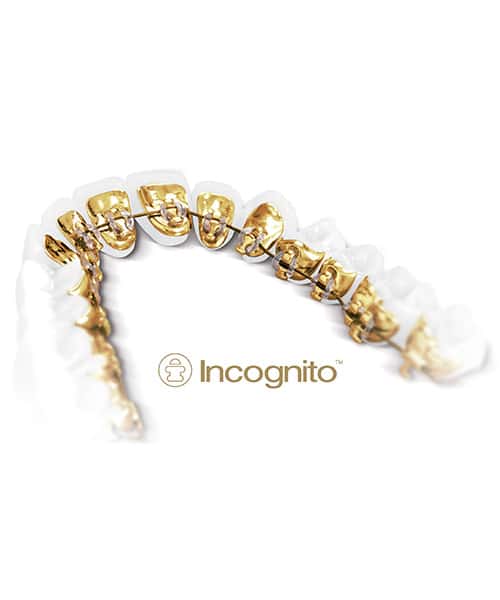 What are Lingual Braces in Ruislip?
Lingual braces, also known as hidden braces or incognito braces are a form of fixed brace. These dental braces are made up of brackets that are attached to your teeth and connected with a wire.
The main difference with lingual braces to the traditional fixed brace is that brackets are attached to the back of your teeth instead of the front which makes them extremely discreet.
Patients from Ruislip, Northwood, Ickenham, Pinner, Harrow, Uxbridge, and throughout London are choosing to straighten teeth with hidden braces because they offer the precision of fixed braces with the benefit of being inconspicuous, making them barely visible in your mouth.
Just like the usual fixed braces, lingual braces can be used to:
Treat crowded teeth
Straighten crooked teeth
Close unwanted gaps

Correct protruding teeth
Treat some bite problems such as an overbite
Hidden braces are suitable for most patients, however for those patients with a severe underbite, lingual braces may not be the right choice of dental brace as there is a risk that the brackets on back of the teeth may be knocked off.
Book a free consultation to find out more about lingual braces.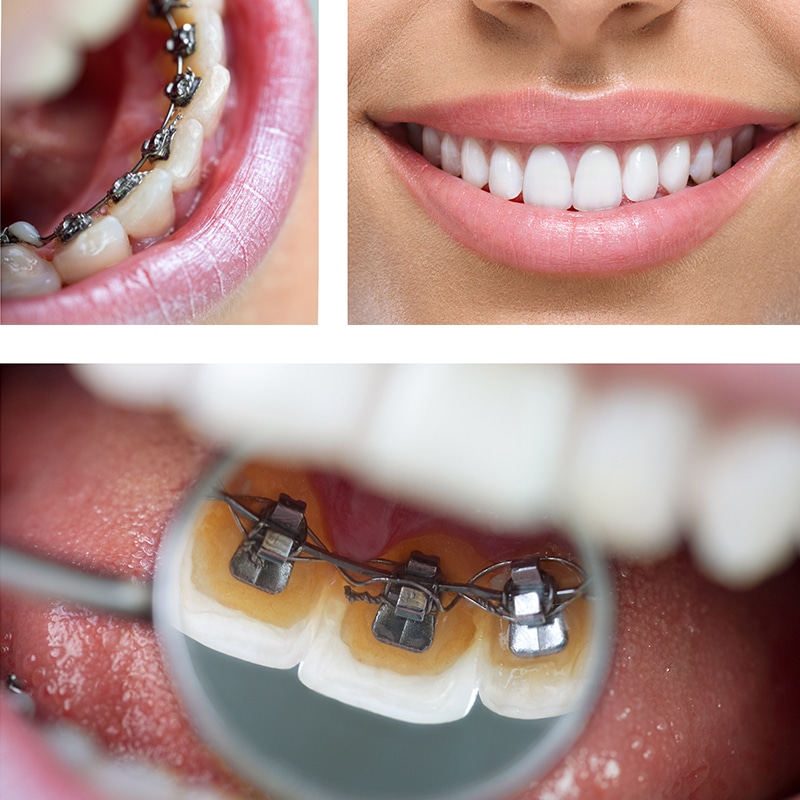 Why Choose
J&R Dental for
Lingual Braces
Affordable dental care – we offer 0% finance and work closely with you to create finance plans which will work to your budget
Comfortable and pain free – we will do all we can to make you relaxed and comfortable. We will listen to you and ensure you are in control
Patient generated care – everything we do is focused on what is right for you and your treatment
Free cosmetic consultation – book a free consultation to find out more about this treatment in detail
Technology lead – our CBCT scanner enables us to better control your orthodontic treatment
What is the process for Lingual Braces at J&R Dental, Ruislip?
At your free consultation, we will examine your teeth and discuss the benefits of lingual braces and whether they are right for you.
Once you're ready to go ahead with treatment for hidden braces, we will scan your teeth and jaw using our latest Cone Beam CT (CBCT) scanner. These detailed images will help formulate your treatment plan and be used to create your bespoke lingual braces.
Once your incognito braces have been made, we will invite you back to the dental practice in Ruislip to have them fitted to your teeth.
First, the custom made brackets are carefully attached to the back of your teeth using a special adhesive.
Next, a strong wire is threaded through these brackets which forms a gentle pressure, gradually moving your teeth into their correct position.
Once your lingual braces have been fitted, you will need to visit J&R Dental in Ruislip regularly to have the wires on your incognito braces tightened and to check that your teeth are moving as they should be.
Regular tightening of the wire on your hidden braces helps to maintain pressure and ensure that your teeth move.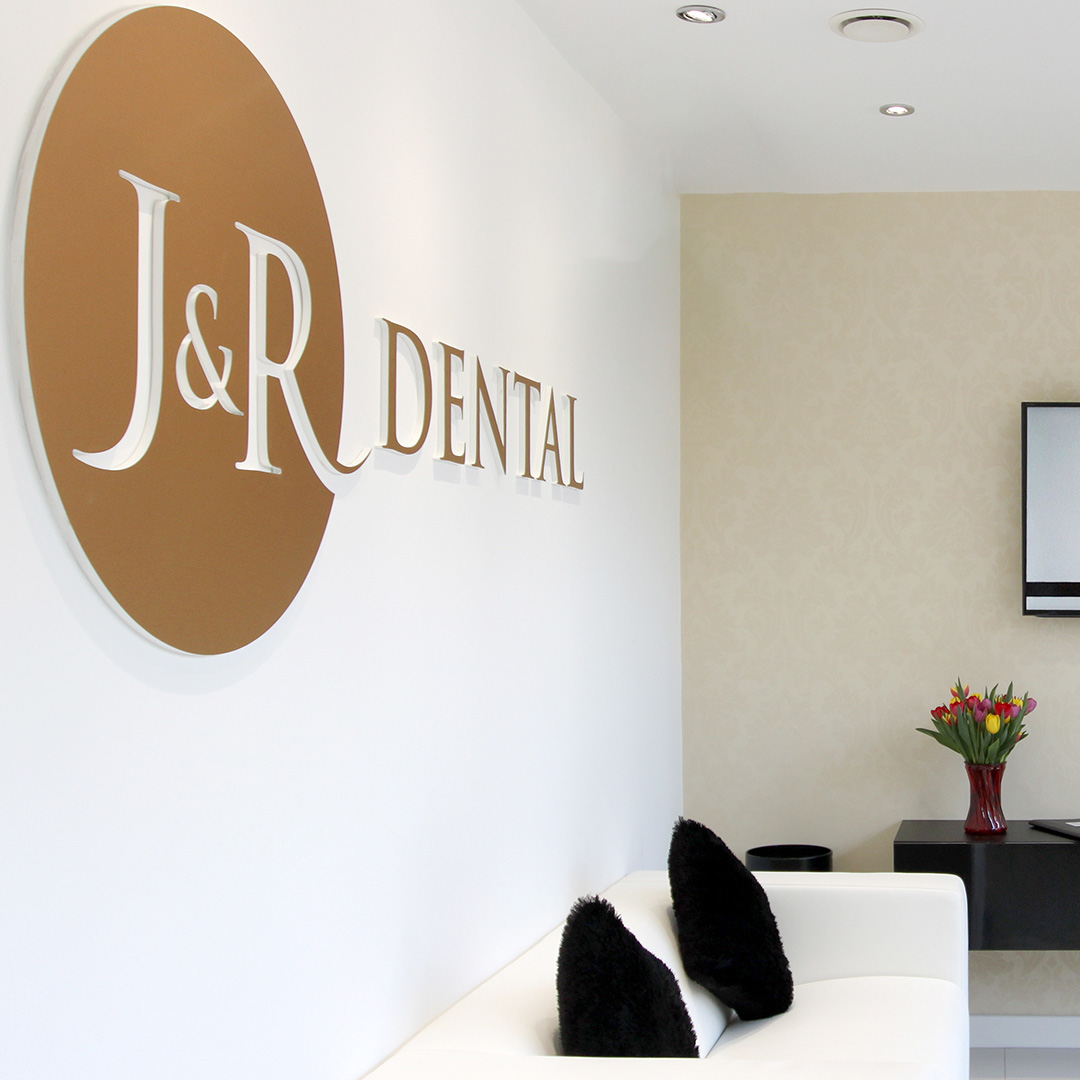 Book your free consultation for Lingual Braces
Spread the cost of your treatment
We do offer finance options to make our treatments accessible to everyone.
What are the benefits of Lingual Braces?
Patients from Harrow, Uxbridge, Ickenham, Northwood, Ruislip, Pinner and throughout London are choosing lingual braces because:
Hidden braces are

discreet as they are attached to the back of your teeth making them virtually impossible to see by other people

Incognito braces

have all the benefits of

fixed braces

. They

straighten teeth

precisely and can be used to treat mild through to the most complex orthodontic cases

Lingual braces

are attached to the back of your teeth which means any marks or discolourations that sometimes occur with

fixed braces

, will be on the back of your teeth and unnoticeable

Lingual braces

are a form of

fixed braces

which means you won't forget to wear your

braces

or lose them which can happen with

removable braces
Frequently Asked Questions about Lingual Braces
Does it hurt to wear lingual braces?
As with all dental braces, it will probably feel strange after having your hidden braces first fitted. You may notice extra pressure on your teeth, you may lisp slightly, and your mouth may feel sore. This is perfectly normal and will settle down in a day or two. You can take paracetamol for any discomfort.
Is everyone suitable for wearing hidden braces?
Most adult patients are suitable for incognito braces who want to straighten teeth discreetly. Lingual braces are a good option if you play a wind instrument such as a flute or if you play a contact sport such as rugby because there is no contact.
Patients who have a severe underbite may not be suitable for this type of teeth straightening treatment as your bite may cause the brackets to fall off. Your dentist at J&R Dental in Ruislip can talk to you more about this.
How often will I need to see my dentist with lingual braces?
On average, you will need to visit the dental practice in Ruislip every 6 to 8 weeks when wearing lingual braces. This allows us to check that your teeth are moving as planned and so that we can tighten the wires on your braces.