Teeth Straightening in Ruislip
Clear braces to straighten teeth in Ruislip. Fixed clear adult braces for patients in Uxbridge, Northwood, Ruislip, and London. Book a free consultation now!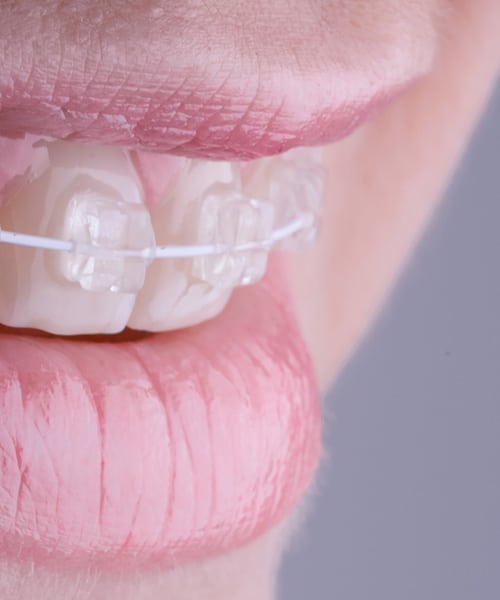 What are Clear Braces in Ruislip?
Clear braces are fixed to your teeth for the duration of your treatment.
Unlike traditional metal braces, clear braces are made up of clear ceramic brackets which are attached to the front of your teeth and connected by tooth-coloured wires making them discreet.
Fixed clear braces continue to be popular with patients from Ickenham, Northwood, Uxbridge, Harrow, Pinner, Ruislip and throughout London because they are the most reliable and precise form of teeth straightening.
Fixed clear braces can be used to:
Straighten crooked teeth
Correct protruding teeth
Close unwanted gaps

Space out crowded teeth
Treat bite problems such as an under, over or crossbite
Book a free consultation at J&R Dental in Ruislip to find out more about clear braces.
Why Choose
J&R Dental for
Clear Braces
Affordable dental care – we offer 0% finance and work closely with you to create finance plans which will work to your budget
Comfortable and pain free – we will do all we can to make you relaxed and comfortable. We will listen to you and ensure you are in control
Patient generated care – everything we do is focused on what is right for you and your treatment
Free cosmetic consultation – book a free consultation to find out more about this treatment in detail
Technology lead – our CBCT scanner enables us to better control your orthodontic treatment
What is the process for Clear Braces at J&R Dental, Ruislip?
At your free consultation in Ruislip, we will examine your teeth and talk through the benefits of clear braces.
Once you're ready to go ahead with treatment for clear braces, we will scan your teeth and jaw using our latest Cone Beam CT (CBCT) scanner. These detailed images will help formulate your treatment plan and be used to create your unique clear braces.
Once your fixed clear braces are ready, we will invite you back to J&R Dental in Ruislip to have them fitted to your teeth.
First, the ceramic brackets are gently applied to the front of your teeth using a special adhesive.
Next, your dentist will gently thread the tooth-coloured wire through the brackets so that they are connected. The wire creates the pressure with clear braces which gently guides your teeth into their correct position.
Small elastic bands may also be attached between the brackets and your teeth. This creates pressure points in your mouth and helps to move the teeth. This does not hurt, and you will soon get used to wearing them.
Once your fixed clear braces have been fitted, it may feel strange at first. You may notice that you lisp, feel pressure on your teeth or your mouth feels sore. This is normal and usually settles down in a day or two.
You will need to visit J&R Dental in Ruislip regularly to have the wires on your clear braces tightened which maintains the pressure and ensures that your teeth to continue to move as planned.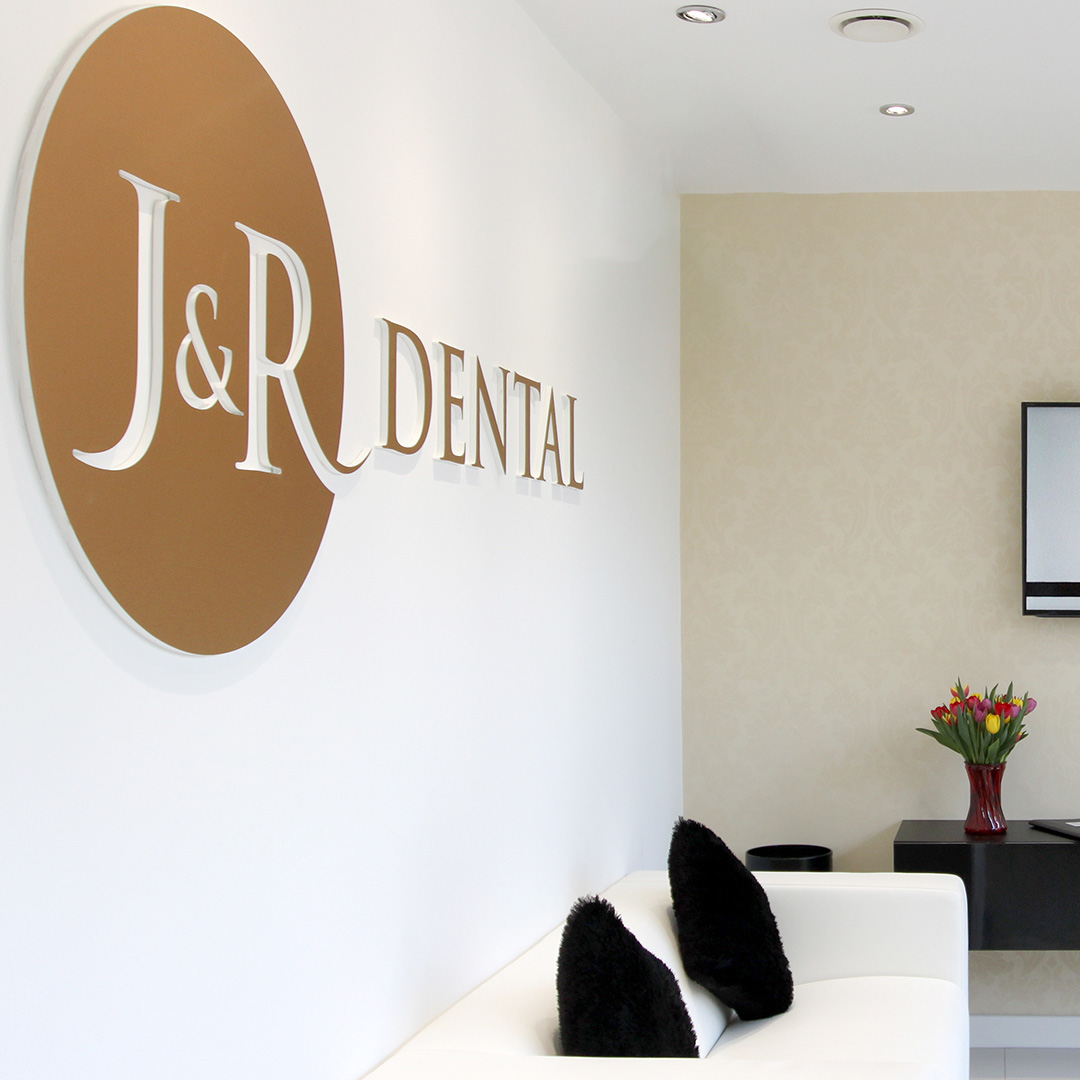 Book your free consultation for Clear Braces
Spread the cost of your treatment
We do offer finance options to make our treatments accessible to everyone.
What are the benefits of Clear Braces?
Patients from Northwood, Pinner, Harrow, Uxbridge, Ickenham, Ruislip and throughout London are choosing clear braces because:
Fixed clear braces

are the most precise and reliable form of

teeth straightening

Fixed clear braces

can be used to treat minor through to the most complex orthodontic cases and can treat all orthodontic flaws including bite problems

Clear braces

are discreet and hard to spot by other people

Clear braces

are fixed to your teeth for the duration of your treatment, so there is no chance that you will forget to wear your

braces

or lose them which can happen with the more modern

removable braces
Frequently Asked Questions about Clear Braces
How long does it take to straighten my teeth with clear braces?
Each patient is different, and this will depend upon how severe your orthodontic need is. As a rule, clear braces can take as little as 6 months or as long as 18 months.
How do I keep my teeth clean whilst wearing clear braces?
It's essential that you maintain a good oral hygiene whilst wearing fixed clear braces. You should carefully brush your teeth at least twice a day.
Pay particular attention to making sure no food is trapped in your braces as this looks unsightly and will risk causing tooth decay. Your dentist can advise you about using a small interdental toothbrush which helps to clean around the brackets of your clear braces.
How long does it take to have clear braces fitted?
It takes between 1 and 2 hours to have your clear braces fixed to your teeth.